It was finally time to go visit the long awaited and much anticipated
NEW YORK CITY
!
We all piled in the car and started the long drive from New Jersey to NYC. AFter quite a long traffic heavy drive we eventually went through the
Holland Tunnel
and arrived in
Manhattan
!
Surely a place like no other...
I think people could easily spend a week exploring just Manhattan, certainly a few days, never mind the whole of New York City. We had just one afternoon and evening, so what did we do...?
Well, first we spent about an hour looking for parking. LOL. And OMG it is impossible to find parking there and holy crap it is expensive... like easily $40USD for 2 hours (That about R450).
Once we'd parked, moved and parked again we headed straight to
China Town
.
Where we went straight into a Dim Sum restaurant to eat. I wanted to be annoyed and frustrated, because, 'Hello you American people, I want to see NYC!?'... but then, Dim Sum, OMG, DIM SUM. OM NOM NOM NOM!
Seriously, it was the best Dim Sum ever. It was like being in Dim Sum heaven. And Jill clearly knew what she was doing, so as the cart came by she'd grab it and order one of all the yummy things, sometimes 2!
It was seriously delicious!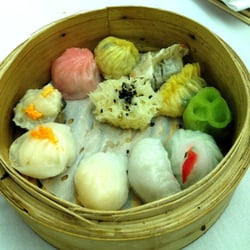 So after stuffing ourselves full of Dim Sum we walked around China Town a bit and explored the store selling weird and wonderful fruit and nut products and sweets (they had chicken feet jelly sweets!) before I final put my foot down and told the others I want to see New York dammit. There are flippen China Towns everywhere in the world, and as fun and weird and wonderful as they are they all look the same! *rolls eyes*
They reluctantly listened to me, but first Jill made us go get this warm custard stuff (bean curds apparently) for dessert, which would have been ok if it had any flavour. Instead it was just bland and tasteless...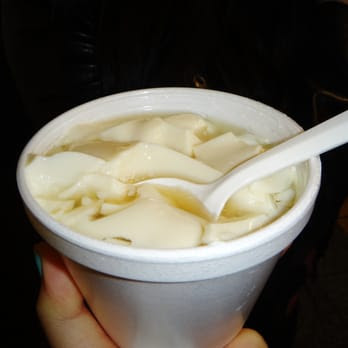 Where we almost immediately stopped for cannolis!
After that I told A I was going to have a fit if we didn't actually start to get going see SOME of New York. I mean it could be my only ever chance to be there. He agreed that they were indeed buggering around, so we walked on to SoHo. By this time Cliff was fretting about his car and Jill wasn't super keen on walking so we decided to split up. I had Nathaniel on my back, and A and I walked on leaving Cliff, Jill ad Rachel to browse and shop as they wanted to and then to get their car and we agreed to meet at Central Park.
We finally were able to get up to stride and walked and walked and walked, getting to see the Empire State and MetLife Buildings in the distance...
We had to high tail our way fro there to Central Park. As soon as we met up with Jill and family she bought a pretzel. She is the skinniest person ever. I am not sure how as she spends all day buying food! Actually I think she just makes everyone else eat, I am not sure how much of it she eats herself - typical Jewish mama! :)
Anyway we walked a ways along the outside and around a small piece of the inside near the Plaza hotel. Again you could spend DAYS exploring just Central Park, it is HUGE.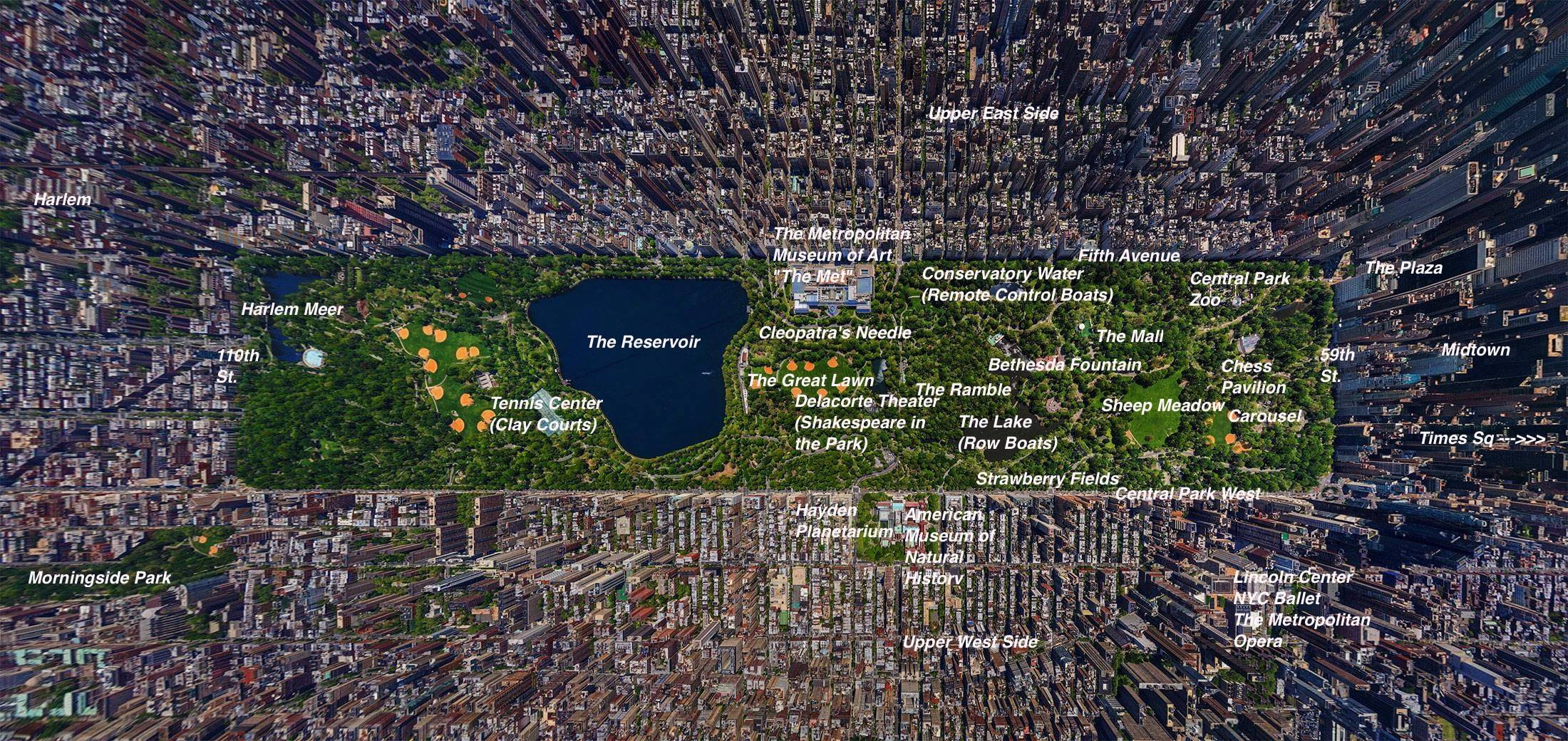 Once we were done with Central Park we let Cliff drive us toward Times Square, where we walked around and had a look around then explored both Hershey World and M&M world, oh my world between the mega merchandising, chocolate and the frenetic energy of
Times Square
it was actually all a bit much.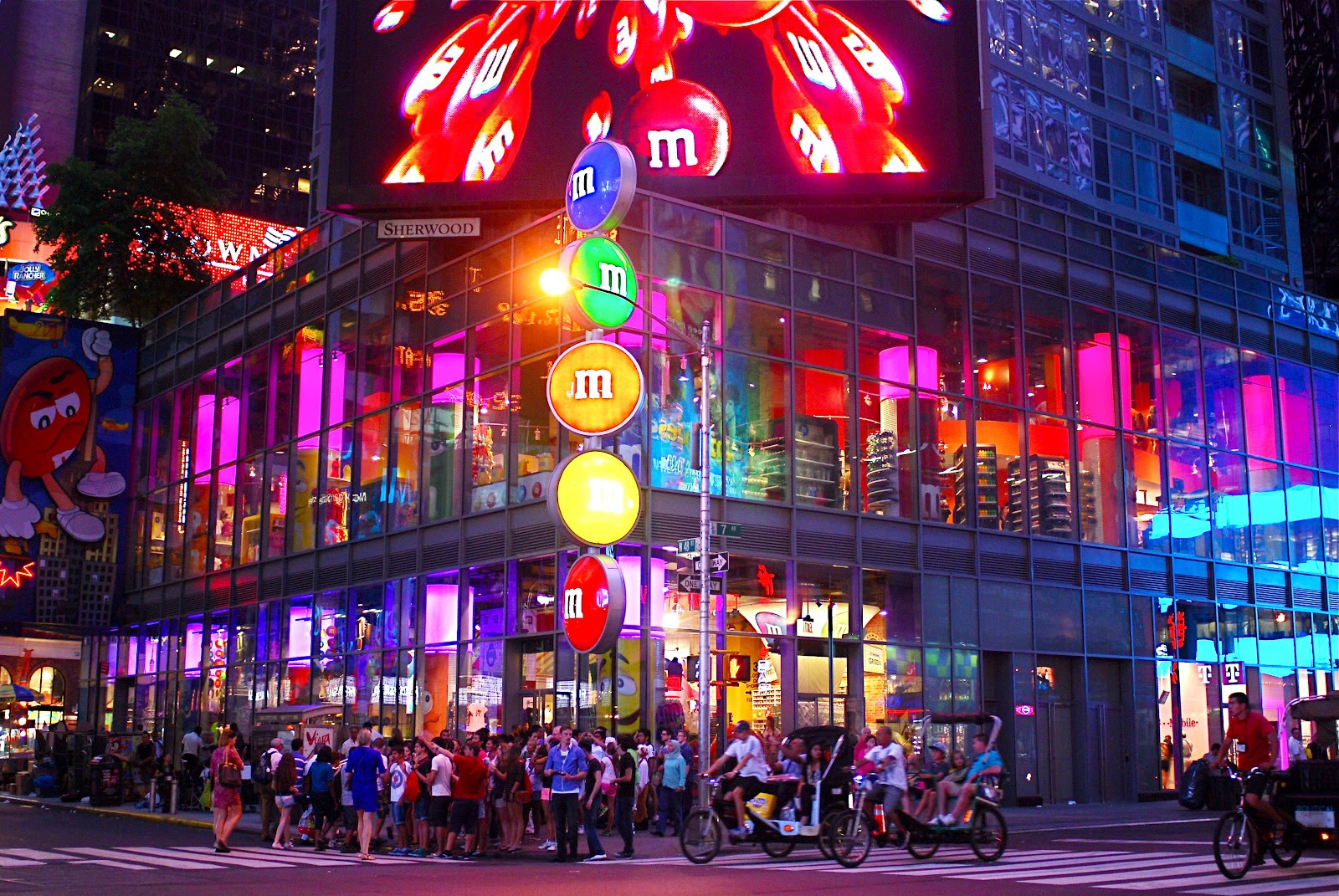 It's busy, loud and bright, and quite an assault to the senses... we sat for a while on a grand stand just taking it all in, and then decided it was time for food!
We ended up walking to a Chinese restaurant and I had a really nice pad thai for dinner.
With that it was quite late and ready to head home to bed!
The next day was mother's day and Jill invited her parents over for brunch. We go to enjoy that with them and then all to soon our trip was over and it was time to pack our bags head off to Newark airport and fly back home.
It was a really amazing trip and I am very glad I got to experience America again, it has many and varied amazing parts and people. It was great to be able to take Nathaniel over and show him off a bit, and it was wonderful that so many of A's friends and family got to meet him.
Thanks for everything everyone!